Automated Online Marketing
Celsius has had experience with a variety of Automated platforms including:
SharpSpring
Act-On
Active Demand
Optify
We also have experience handling email campaigns in both Constant Contact and Goolara.
These are among the most powerful and cost effective Business to Business website tracking and automated marketing platforms we have seen.
Wouldn't you like to know in real time who is…
…opening your emailers?
…landing on your site?
…interested in your product or service?
If you are selling B to B you need this information!
It is critical to know WHO (not just how many) is viewing you website. You also need to track those people through your sales process.
We can set up a system to track your list of contacts, and set up tools to add people your list through online sign in.
CRMs provide you the following features:
Email automation and drip campaigns
Identity of the business visitors to your website
A predictable series of contacts to lead them through the "Awareness, Interest, Purchase" process
Notification to your salespeople when to act
Tracking and scoring your leads
History of every single lead's activity on your site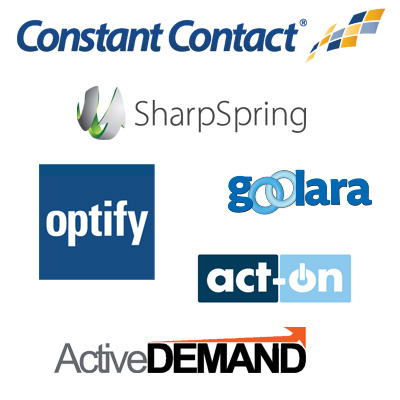 ---
Search Engine Optimization
SEO is the process of affecting the visibility of your website on common search engines such as Google. The higher you are on the page, and the more often your site appears in search results, the more likely a consumer is click through to your website.
Automated Email Marketing
Included in the Celsius package is the world's leading email marketing platform, SMTP.com. As a business you need to get your word out to as many people as possible, and instantly promoting a new event or product is essential to the visibility of your business in the marketplace.
Lead Tracking
Celsius gives you access to customers that were invisible to you before. CRM platforms give you the ability to actively identify people who visit your site, what pages they've visited on your site and how long they spent on a given page.
Contact Management
Record the customers that have clicked through emailers from your company and get an idea of who's interested in your products and services.
Integration of Google AdWords and Traffic Tracking onto a single platform.
Get all of the information about your site traffic, Google AdWords, as well as review the effectiveness of your e-mail campaigns without having to log into different platforms. Better marketing information is now at your fingertips.
Call Celsius Advertising at 517-712-3696 to gain a business advantage today, or click here to request more information.